Welcome to the Levi E. Coe Library's Heartstone Labyrinth. The official unveiling of The Heartstone Labyrinth took place Saturday, August 28th, 2021 from 10 AM to Noon.
A campaign aimed to collect funds for the care and keeping of the labyrinth took place with a personalized engraved brick fundraiser. The bricks with messages of love and acknowledgement will be laid as a permanent walkway from the parking lot to the entrance of the Heartstone Labyrinth sometime in the fall of 2022. Check our website and facebook page for updates on the installation.
A labyrinth is used for walking meditation. It is a single winding path from the outer edge in a circuitous way to the center. Labyrinths are used world-wide as a way to quiet the mind, calm anxieties, recover balance in life, enhance creativity and encourage meditation, insight, self-reflection and stress reduction.
To locate other labyrinths, visit: https://labyrinthlocator.com/ or try the book: Chasing Labyrinths: A Field Guide to Labyrinths of Connecticut and Rhode Island by Bill Ludwig.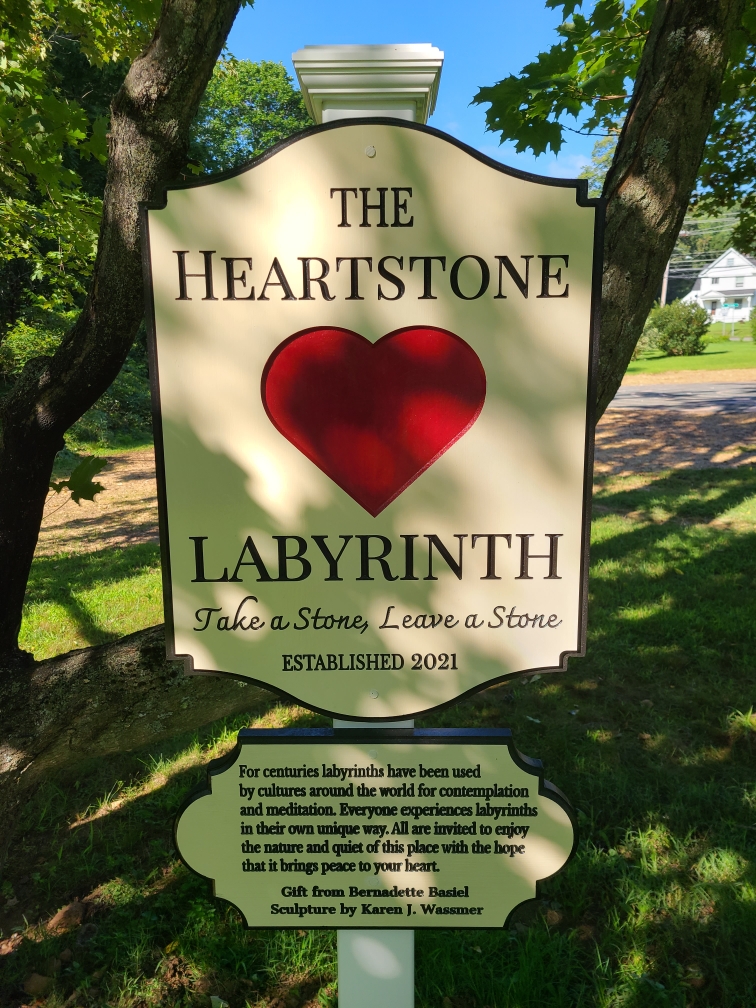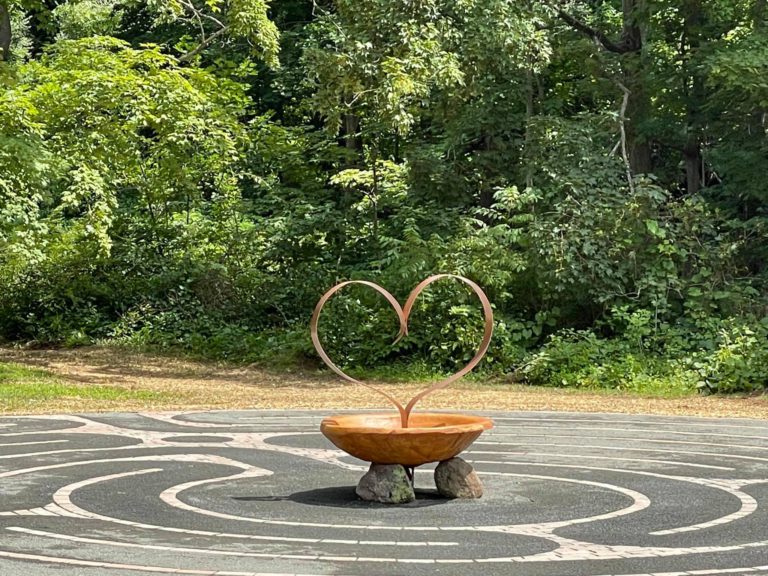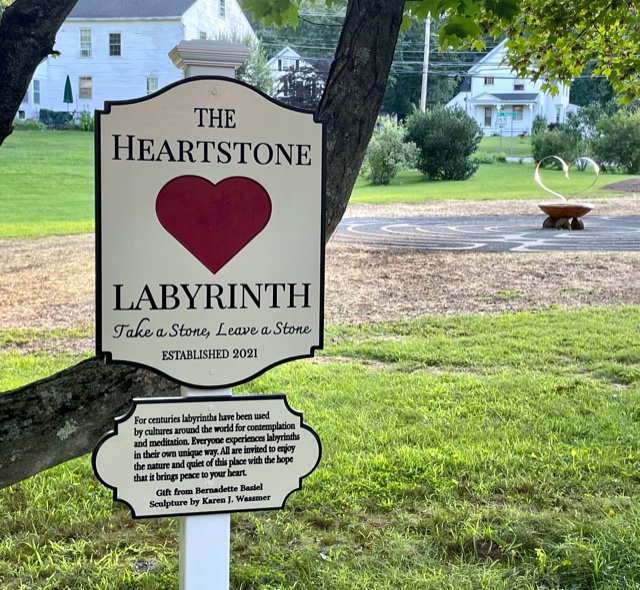 Follow the construction process: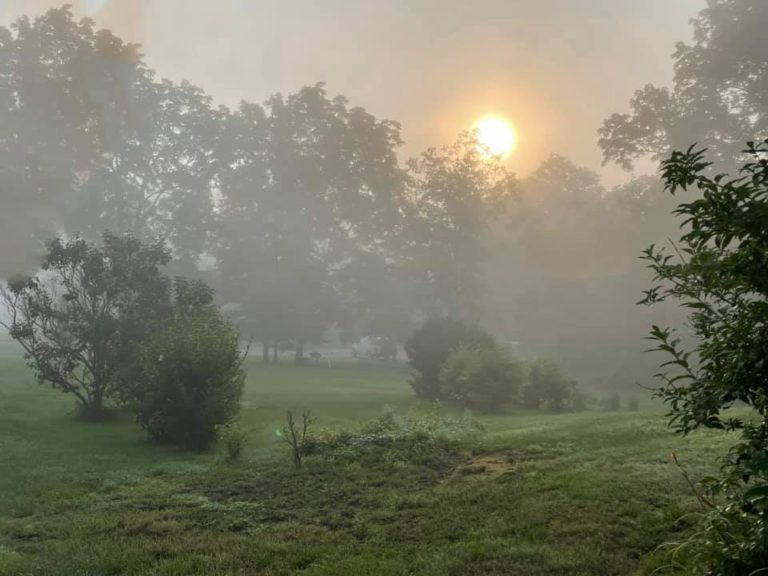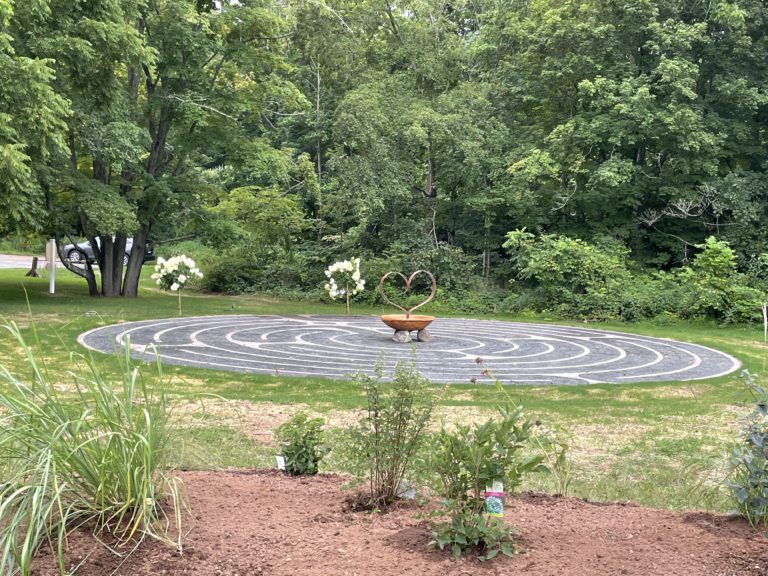 Many people enjoyed seeing and walking the labyrinth for the first time during the official unveiling on Saturday, August 28th.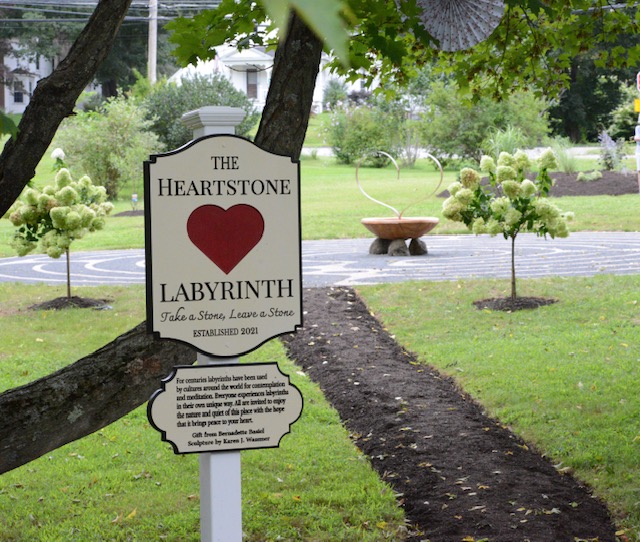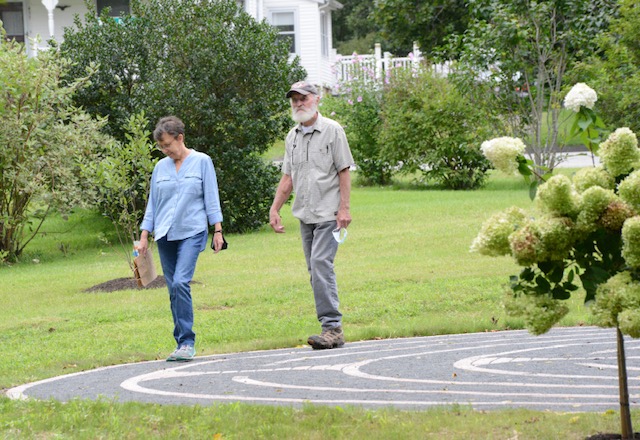 The first snow of the season–December 9, 2021